Power your
Restaurant
Bars
Cafe
Restaurant
Scan.
Order. Pay
Everything
you
need
to
know
All you need to elevate your business
Make your menu accessible via QR scan, accept customers' orders and process payments easily.
Fully integrated tool for smoothly running your restaurant business
Robust menu list
Enjoy the flexibility to create a detailed menu list that showcases all your offerings.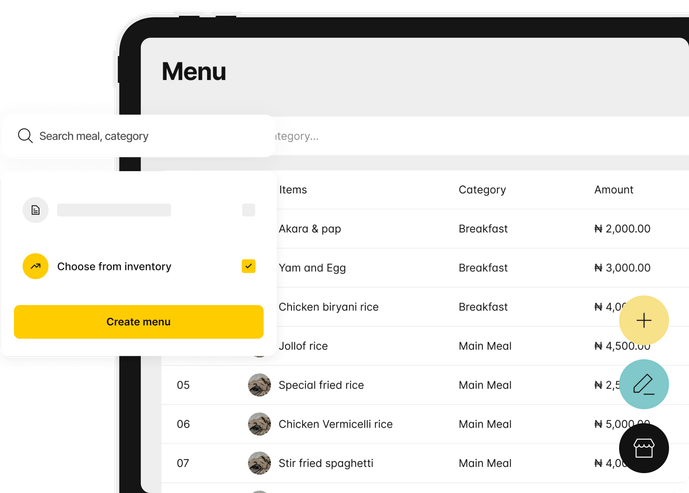 Guaranteed Customer Satisfaction
Ensure easy access and convenience for your customers by making your menu available in the form of QR code or URL link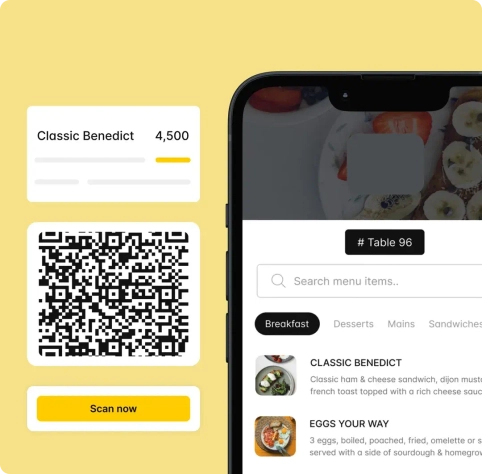 Receive and process customer orders
Manage your customer's orders through a single, well-organised process.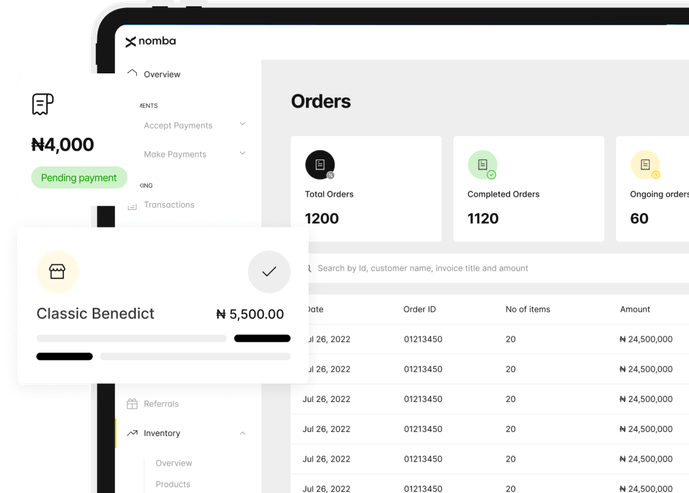 Save time on accounting process
Accept orders, receive payments and enjoy instant reconciliation all from one device.
How
it
works
•
05
Generate
Add a product and customer information to create an invoice. Manually set a tax rate or automatically collect sales taxes. Customise your invoice to.
04
Reconcile
Save time by getting instant reconciliation of all payments, on one device, at the end of every business day.
03
Accept payment
With your Nomba POS, you can receive payment from your customers.
02
Receive Order
Place customers' orders on your Nomba POS and automatically send to the kitchen in just one click.
01
Create
Add your detailed menu list and create your QR code.
Why businesses are choosing Nomba
We've been able to build something in 3 years that a lot of brands haven't actually gotten to in 10 years.
Adeuche
Co-founder & CEO Randle Inc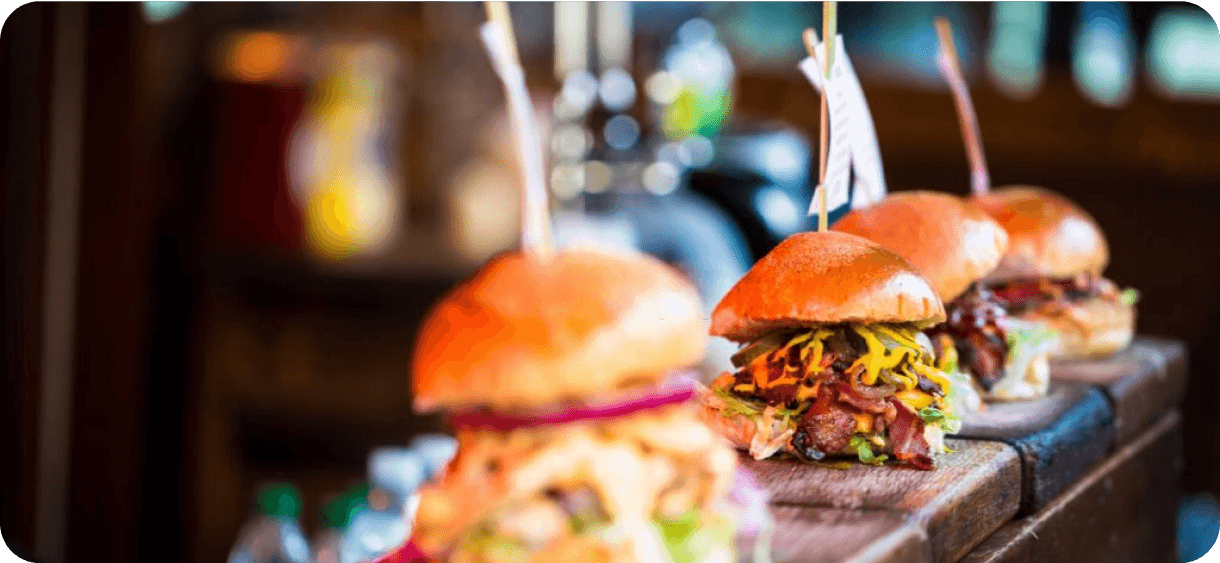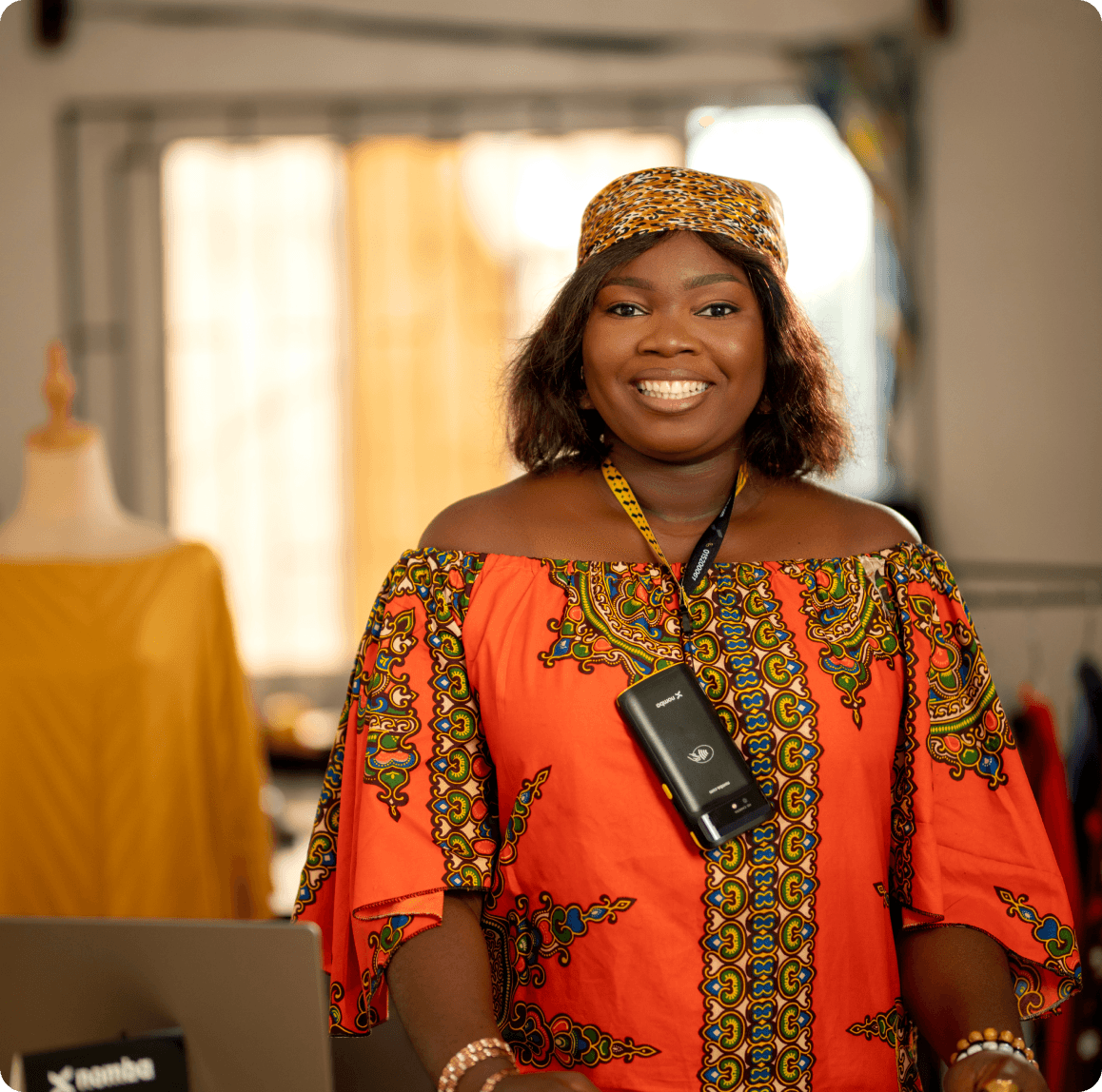 Demo
Personalize your
Menu web address
menu.nomba.com/
Such a beautiful name. We love it
FAQs
How do I become eligible for the Nomba Menu?
For Nomba users, simply tap the "Get started now" and follow the simple instructions. For non-Nomba users, you can create a Nomba account under 2 mins and request your preferred POS terminal. Then tap the "Get started Now" button on this page.
Yes it is. All you need is a Nomba account and Nomba POS terminal to be eligible for the menu feature.
Can I update the menu items and prices in real-time?
Yes, you can. Nomba Menu items and prices can be updated real-time on your Nomba dashboard.
Can I use the Nomba menu for both online and offline orders?
Yes, you can. Offline, you can receive payments via cash, card and transfers; online, you can receive payments via transfer only.
Tips, updates and stories
from our community